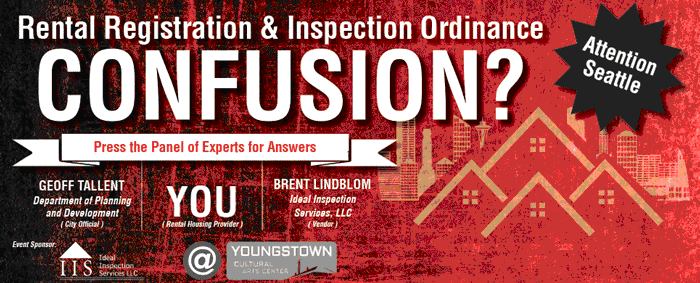 Join RHA as we host a panel discussion of Seattle's Rental Registration Inspection Ordinance (RRIO) for our April Membership Meeting.
During this panel our audience will have a chance to get answers to specific questions concerning the inspection process, and the ordinance itself.
RRIO Panel Participants:
Geoff Tallent, Dept. of Planning & Development
Brent Lindblom, Ideal Inspection Services, LLC
YOU, Rental Housing Provider
Sean Martin, RHA's External Affairs Director, will moderate the evening.
RHA's April Membership Details:
Event includes:
Dinner, drinks, parking + panel discussion
Event Sponsor: